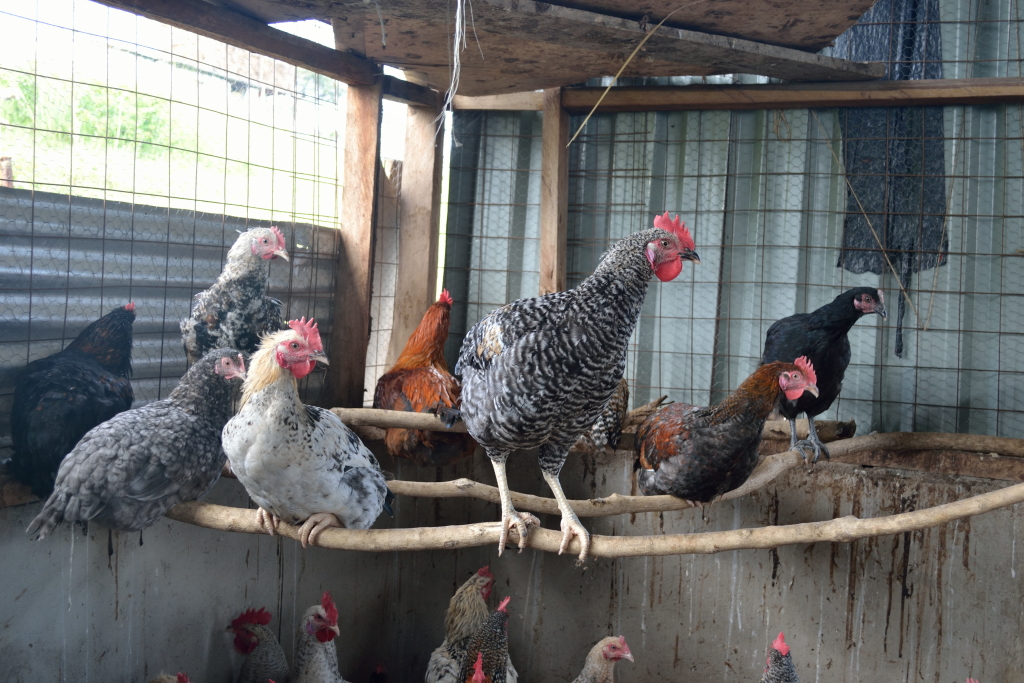 Friends of JAMS has provided $4000 to start a poultry operation at Jane Adeny Memorial School.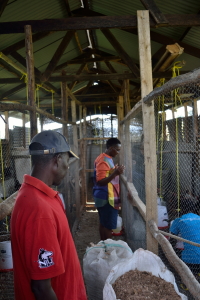 A chicken coop was built at the beginning of 2015.
In March, 200 four-week-old chicks arrived at the school.
Three months later, students were collecting 350 eggs each week and enjoying a steady diet of chicken and eggs.
Surplus eggs and cocks were sold to the community, raising enough money to purchase 150 more chicks by the end of August.
This project is currently self-sustaining and is projected to start generating cash income for the school by the end of 2015.
The JAMS Poultry Project is one of several micro-enterprises at the school that support two facets of our mission: entrepreneurial education and financial sustainability.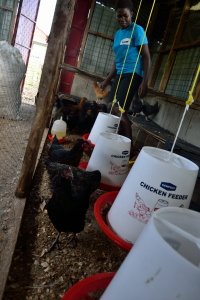 The small businesses at JAMS provide entrepreneurial education so that students can become financially self-sufficient after they graduate. These enterprises also bring in cash income to support the school.
The Poultry Project is already beginning to meet its goals of providing nutritious food, raising funds, and enabling students to acquire training in business management and animal husbandry.
We are especially excited that students are learning entrepreneurial skills such as bookkeeping, inventory, and marketing.
All the donations we receive really do make a difference!