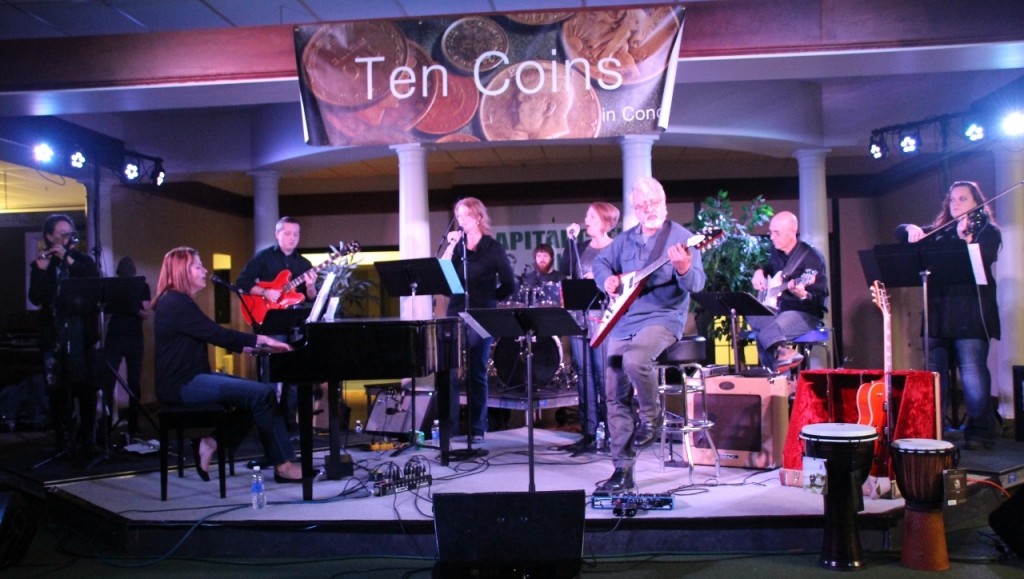 The band Ten Coins hosted a benefit concert for Jane Adeny Memorial School on December 6, 2015 at Capital City Music in Springfield, IL.
The group chose to donate all of their profit from the event to the JAMS Science Building Fund. Their donation was doubled by a very generous, anonymous donor who is matching all funds collected for the Science Building up to $60,000.
Ten Coins is an eclectic jam Christian band based in Springfield, IL. The members of the band are Holly Keller (vocals/keys), Rachel Tock (vocal), Fareed Haque (lead guitar/rhythm), Rachel Helton (violin/viola), Michael Baier (bass), Greg Fundis (drums/percussion), Brian Wilson (drums/percussion), Patrick Kavanaugh (guest guitarist), and James Lorton (guest guitarist). This concert was only their second performance since their launch this year.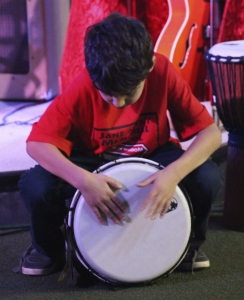 The concert was held at Capital City Music which serves as a space that is a music store by day, concert venue, dotted with displays of grand pianos, drum sets and other musical instruments, by night.
The owner/president of the store did set up and donated the space for free!
The show floor was totally transformed by a pop-up stage complete with professional lighting and professional sound donated by Eric Dennis, all set up just hours before the performance.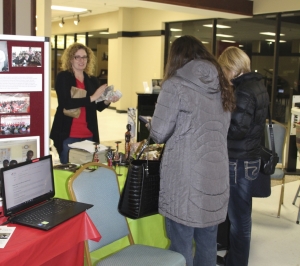 Friends of JAMS Board Member, Jill Sanderson, was at the concert to represent JAMS.
Jill set up a craft table filled with Kenyan items and had an informational display with pictures and brochures about JAMS.
She also gave a presentation during the set break about JAMS.
This was an excellent opportunity to spread the word about JAMS to a larger audience!
Thank you to Ten Coins and Capital City Music for your donation of time, resources, and talent!