Thank you very much, dear friends, for donating during Give DeKalb County Day on May 4, 2017.
Friends of JAMS president Diana Swanson received the check from DeKalb County Nonprofit Partnership Manager Ben Bingle May 31st.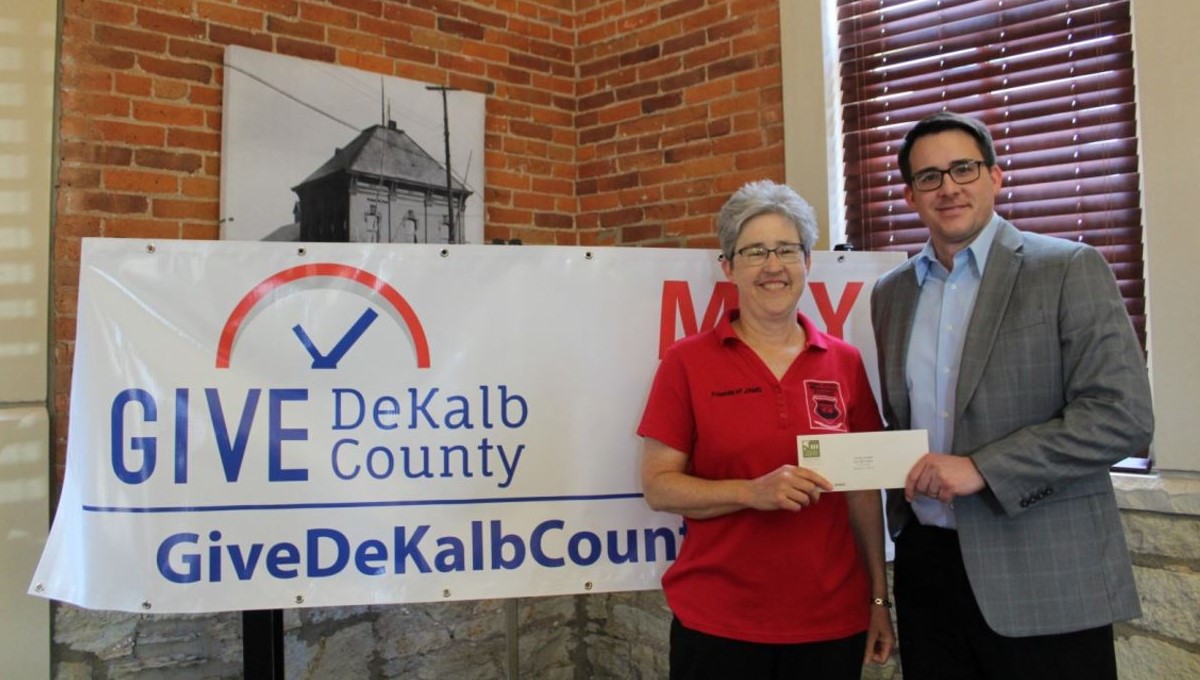 The donations totaled $6,791.76. These donations included two scholarships and the rest of the funds went toward upgrading the campus water pump this summer — an essential need for the school.