You are invited to join us for a fun and delicious evening in support of JAMS!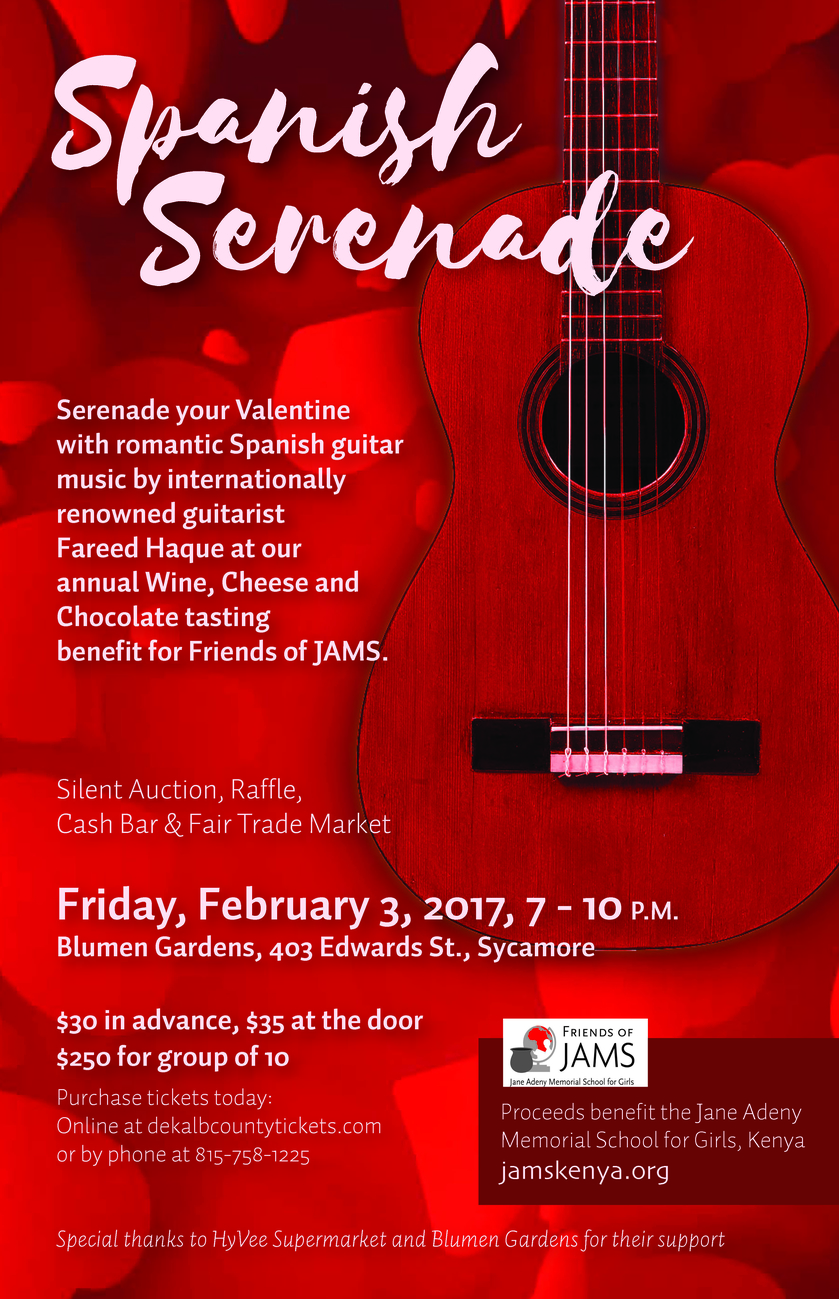 Friends of Jane Adeny Memorial School for Girls will hold its second annual wine, cheese, and chocolate fundraiser on Friday, February 3, 7:00–10:00 p.m. at Blumen Gardens, 403 Edward Street in Sycamore, IL.
The theme this year is "Spanish Serenade"
World-renowned classical guitarist and Northern Illinois University School of Music professor Fareed Haque, flamenco guitarist Andrea Salcedo, and DeKalb native and violin virtuoso Hanna Bingham will present a program of Spanish music from the renaissance to the present.
Certified Wine Specialist John McIntyre from HyVee Supermarket will lead guests in tasting wines exquisitely paired with scrumptious cheeses and chocolates.
A fair trade crafts market, silent auction, cash wine bar and a raffle with tickets to a Chicago Cubs game are among the items included in this fun evening.
Proceeds of this event will fund scholarships for needy girls entering the JAMS class of 2020. The long-term goal of JAMS is to have 50% of the entire student body on scholarship. We hope to take a major step toward that goal this year. If we can raise 10 NEW scholarships for our incoming students, then we will for the first time have reached the goal of 50% of the incoming students having scholarships!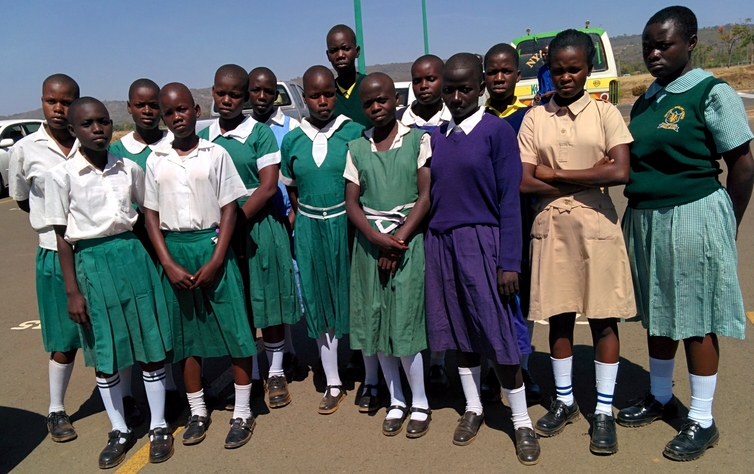 Many thanks to our generous supporters, Connie Fox and Dan Schewe, for their Scholarship Matching Challenge. They will donate an additional new scholarship in response to each of the first five new scholarships donated at Spanish Serenade.
Proceeds beyond the new scholarships will go to support entrepreneurship projects at the school. These projects, such as the school dairy, bakery, and poultry operation, provide business and agricultural education for the students and also support the school financially.
Tickets are $30 in advance and $35 at the door, or get 10 tickets at a discount rate of $250.
Purchase tickets today:
Online at DeKalb County Tickets
In person at Egyptian Theatre Box Office; Tuesdays 2:00pm-6:00pm and Thursdays 11:00am-3:00pm
By phone: 815-758-1225
Special thanks to HyVee Supermarket and Blumen Gardens for their support!