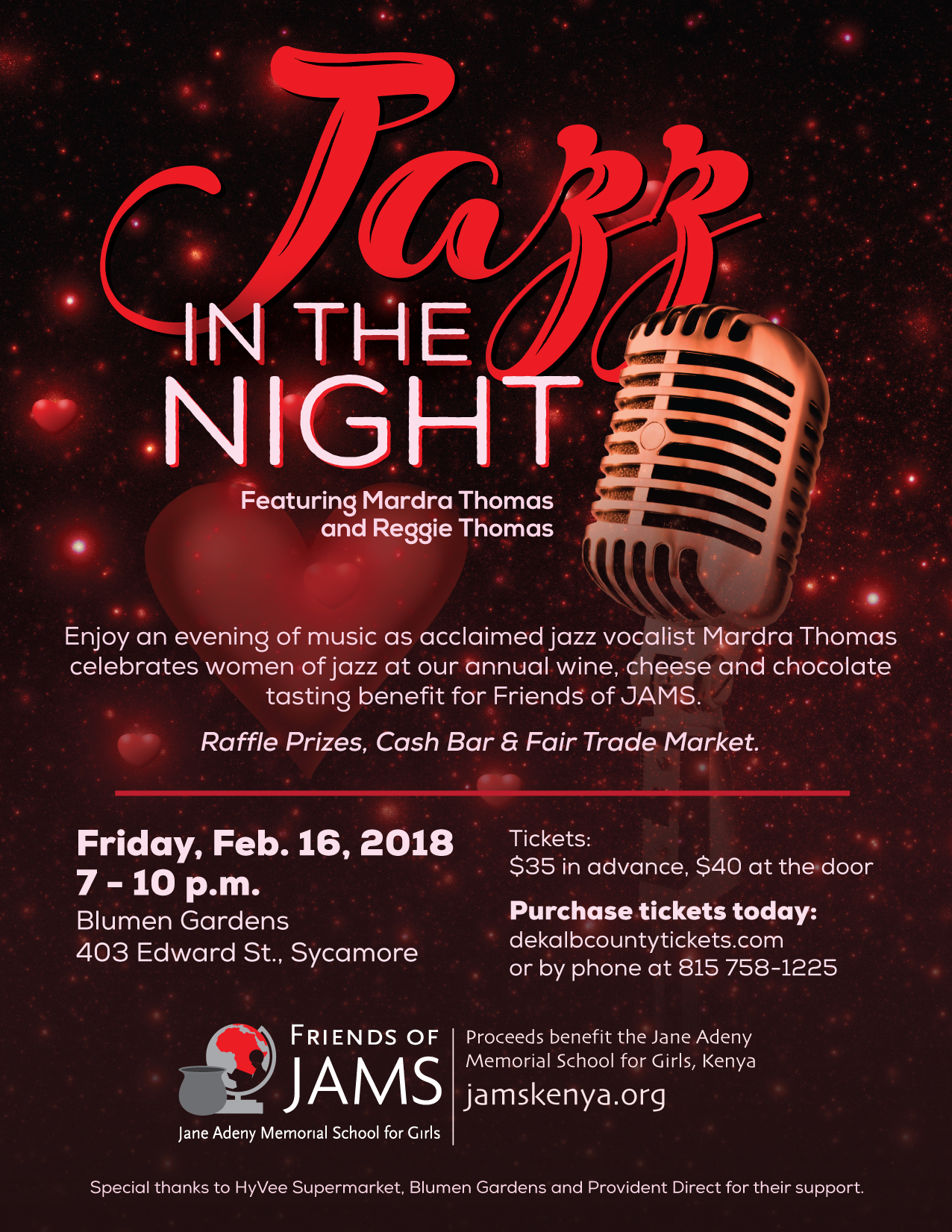 You are invited to join us for a fun and delicious evening that really swings in support of JAMS!
Friends of Jane Adeny Memorial School for Girls will hold its third annual wine, cheese, and chocolate fundraiser on Friday, February 16, 7:00–10:00 p.m. at Blumen Gardens, 403 Edward Street in Sycamore, IL.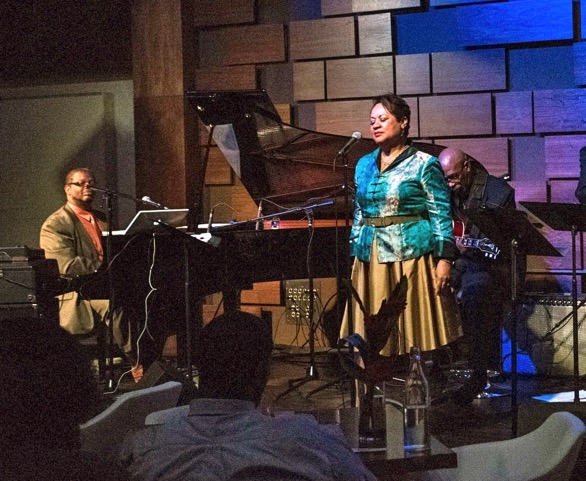 The theme this year is "Jazz in the Night"
Acclaimed jazz vocalist Mardra Thomas, accompanied by renowned jazz pianist Reggie Thomas, will present an intimate and energetic program celebrating the women of jazz. Mardra and Reggie have performed across the country and internationally on concert, jazz club, and world-class festival stages.
Certified Wine Specialist John McIntyre from HyVee Supermarket will lead guests in tasting wines exquisitely paired with scrumptious cheeses and chocolates.
A fair-trade crafts market, raffle prizes, and cash wine bar are included in this unique and enjoyable evening.
Proceeds from this event will go toward supporting an exciting new project: a Resource Center and Computer Lab. This innovative project will provide our students access to books, research materials, and computers, an opportunity most other schools in the region do not offer their students. Our goal is to begin construction in fall 2018. With your help we hope to make significant strides toward our goal.