President
Diana L. Swanson, Ph.D.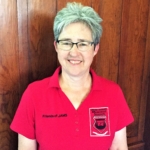 Diana serves as the President of the Board of Directors of Friends of Jane Adeny Memorial School for Girls. A professor at Northern Illinois University, she brings her expertise from over 25 years of teaching women's studies, English literature, and writing to her work for JAMS. In her spare time, she gardens with native plants to create habitats for birds, butterflies, and people.
"I believe passionately in the importance of the education of girls. I feel blessed to have been able to visit Jane Adeny Memorial School for Girls in 2011 and 2014 and meet the inspiring and lovely girls who study there. JAMS is transforming their lives for the better and they will transform the future of Kenya."
Board Members
Abu Bah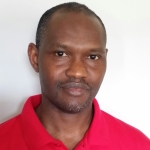 Abu Bah is Associate Professor of Sociology at Northern Illinois University and Editor-in-Chief of African Conflict & Peacebuilding Review. He is interested in issues of development, peace and conflict, and education in Africa and beyond. He was a Carnegie Foundation African Diaspora Fellow to Rongo University College in Kenya. Bah was born and raised in Sierra Leone.
"I want to do my part in promoting education for all—beginning first
with the girl child."
Mary Haddad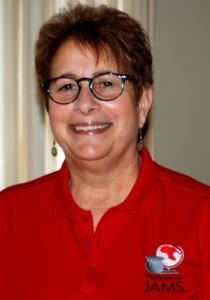 Mary is a retired elementary school principal. She began her educational career as a high school art teacher and later taught students who were experiencing a variety of educational challenges. Mary also served as a coordinator for the Illinois Migrant Program in DeKalb County and as a consultant for the Illinois State Board of Education promoting non-traditional careers for girls. After retirement she worked as an educational consultant and is now very excited to serve as a member of the board of directors for the Friends of Jane Adeny Memorial School. For enjoyment Mary enjoys traveling, nature, music, spending time with family and friends and photography.
"I feel we need to make every effort to ensure that all children have access to a quality education. When you have the heart, desire, and people who are willing and able to give their time and resources, this goal may be achieved. The Jane Adeny Memorial School is a model providing this opportunity for girls who might otherwise be forgotten."
Robert (Bob) Higdon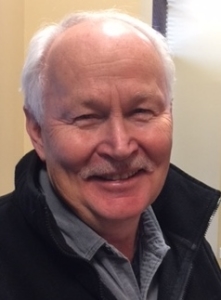 Bob is the Treasurer for Friends of JAMS. He retired from Ideal Industries where he was a Technical Support Manager. He was also responsible for financials in the business that he and his wife Nancy ran for 11 years. Bob has experience working in Quickbooks and likes working with finances and reports.
"I believe in the mission of this school to elevate the level of education for girls in Kenya. I am glad to assist in any way I can."
Nancy Higdon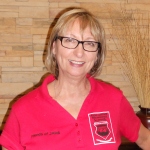 A marketing professional for over 20 years, Nancy Higdon started her own home-based newsletter publishing business in 2002. Recently retired, she devotes herself to the service of children of all ages through local service clubs, the Catholic Church, and Friends of Jane Adeny Memorial School for Girls in Kenya.
"Education is the solution to so many of our world's problems, I am happy to be working toward that solution through this important educational opportunity for the young women at the Jane Adeny Memorial School."
Mary Johnson
Mary has a Juris Doctor and Masters in Environmental Law and Policy from Vermont Law School. She is a licensed attorney in Illinois. In addition to Friends of JAMS, Mary is a board member of DeKalb County Community Gardens and is active with other nonprofit organizations. In her free time, Mary loves to be outside, especially gardening or hiking.
"I steadfastly believe that every girl should have the ability to pursue her education. Educating and empowering girls and women is key to promoting women's rights at home and around the world. The work JAMS does benefits the students, the region, and all of us as a global community. I'm honored to help promote and support this innovative school through Friends of JAMS."
Kim Ochieng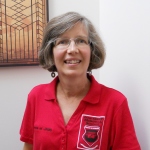 I am a Litigation Specialist for Zurich American Insurance Company in Schaumburg, IL. My connection to Kenya began in 1978 when I married my husband, who is a native of Kenya. I first became involved in education in Kenya in 2004 as an active member of Sango Association, which provides scholarships to disadvantaged high school students.
"I am delighted to be a member of the Friends of JAMS Advisory Board as I have witnessed firsthand the plight of young women in Kenya who are not fortunate enough to obtain a high school education.  I'm so excited about the progress JAMS has made in impacting the lives of the girls who attend the school."
Jean Pierce, Ph.D.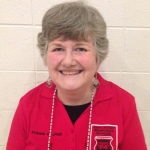 Jean is a professor emerita from Northern Illinois University, where she specialized in educational psychology for 34 years. Her research concerned motivation and self-regulated learning, focusing particularly on learner-centered approaches. Currently, she is actively involved with the League of Women Voters of Illinois, serving as a State Board member and an Issues Specialist for Education Funding. She has recorded more than two dozen stories recounting Teresa's and Andrew's experiences in creating JAMS and has submitted them for publication.
"The story of JAMS school is inspiring. It is essential that we share it with others – not as a blue print, but as a model of what can be done when the founders stay true to their principles and integrate the best of educational research with social justice while inviting advice from a variety of experts in in topics ranging from environmental sustainability, to microgrants."
Dan Schewe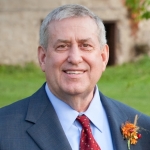 Dan has a B.A. from The University of Michigan and a Masters in Education from Eastern Michigan University. After a career in teaching, and then employee benefits consulting, Dan retired to DeKalb, Illinois with his wife Kathy to be close to family. Dan is active in the DeKalb, Illinois, non-profit community, also serving on the boards of The Egyptian Theatre and Non-Profit Software Corporation.
"As the father of two daughters with PhDs, I place high value on the importance of education for women, both here in America and around the world. I am very proud to play a part in the great work that is being done at the Jane Adeny Memorial School."
Lynne Waldeland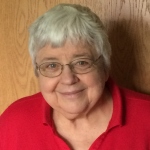 Retired English Professor and University Administrator. Born and educated in Minnesota, Lynne Waldeland came to Illinois as an Assistant Professor of English at Northern Illinois University. She taught and served as a University Administrator until her retirement in 2001.  Since she retired, she has served on the Board of TAILS Humane Society and has been a direct care volunteer for KishHealth System Hospice. She is also a member of TeachGirlsGlobal, a group that studies small NGOs that provide education for girls in the developing world; she joined the Friends of JAMS Board in 2013.
"I believe that educating girls and empowering women will make more difference in improving the quality of life in the developing world than any other single action. The enormity of the challenge can be overwhelming. The Jane Adeny Memorial School allows us to have an impact by supporting the education of girls who wouldn't otherwise have the opportunity to become part of the solution in their communities."